If you would like to donate to Kriyaji or Nithya Nilayam Temple, all contributions whether large or small are gratefully received. Donations for Nithya Nilayam Temple go towards prayers, abhishek, garlands of flowers to offer to the Gods as part of daily devotional yoga (called Bhakti yoga), ghee, candles, rose water, incense, wood and items needed to run the temple.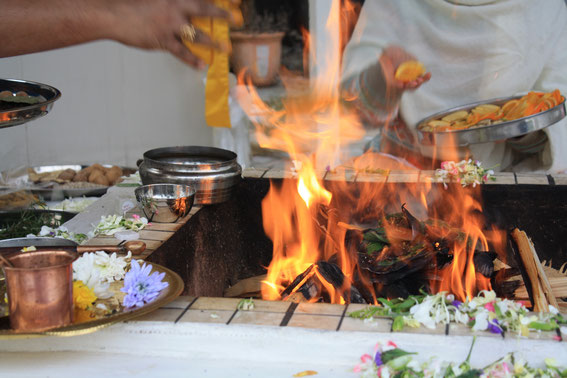 ZOOM TEACHING DONATIONS

Murtis of God reside in the private Temple garden of Nithya Nilayam. Age, weather, condition, and materials have contributed to many small wooden temples decaying over the past couple of years. As a result of this Nithya Nilayam is undergoing a huge clearing and refurbishment.
The new murti (statue) of Hanuman arrived at Nithya Nilayam. His original temple structure has fallen apart and is currently being rebuilt. If anyone wishes to contribute towards Hanuman's temple materials please donate here.