Energy Copper Ornaments and Starships
These beautiful starships are made by Kriyaji. They are the starships of the Language of Light carrying energy and frequency of the Divine, small toys of Light! They are made with copper, gemstones and point crystals. Each starships is unique. 
They can be used as ornaments or as a focus of meditation. They can be held in the hands while writing, channelling or sending healing. They are all healing tools with different qualities. They differ in size and some are very delicate.
KYRON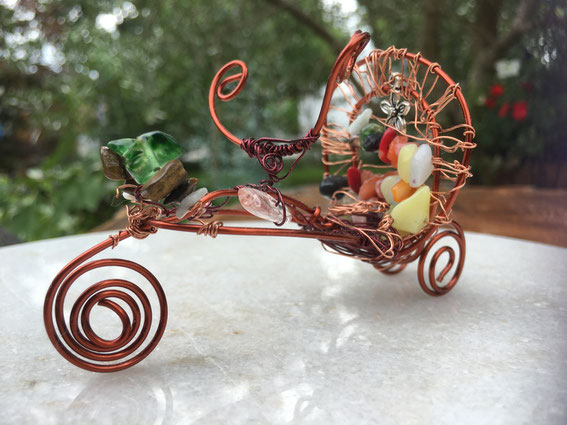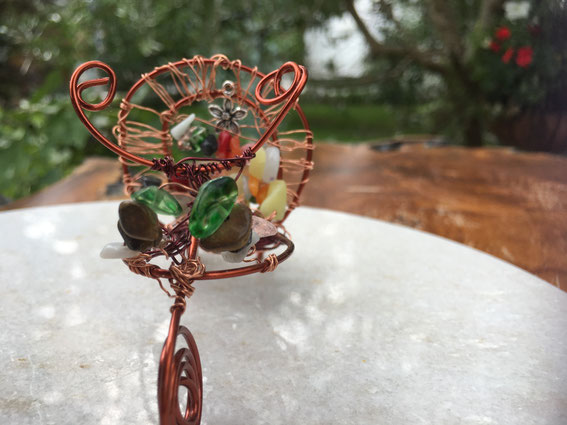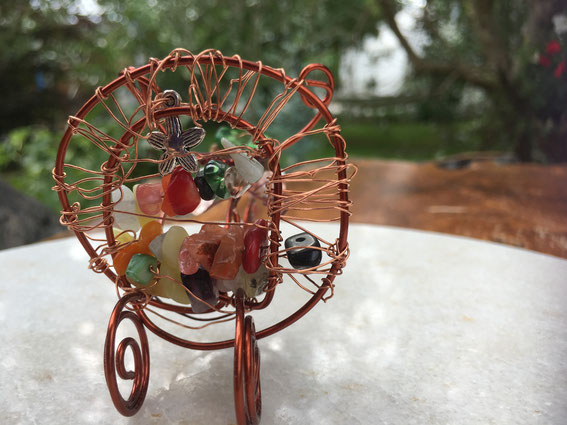 ELEPHANTI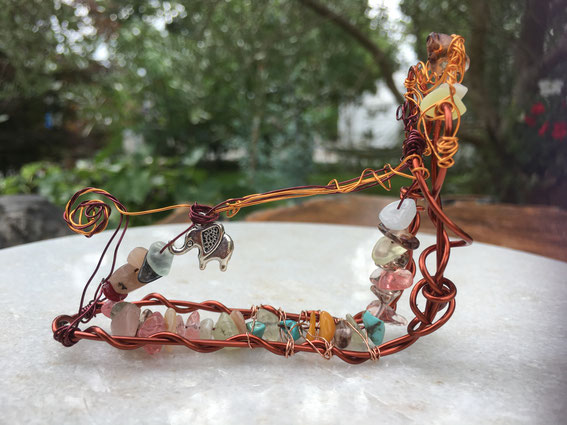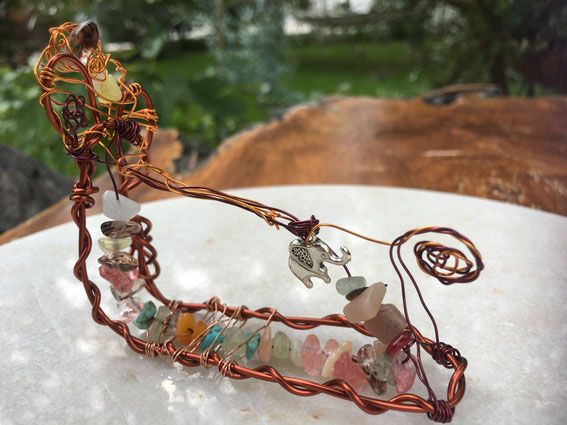 CARIOLA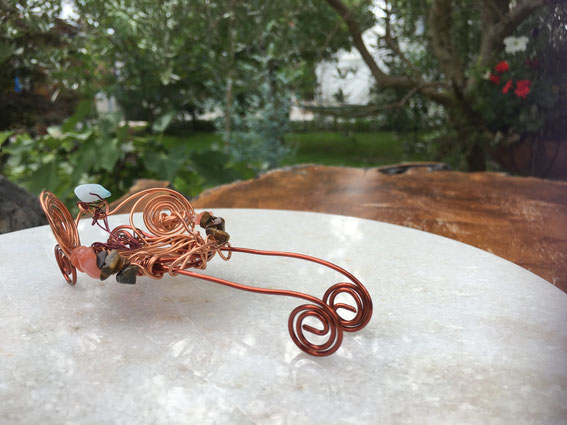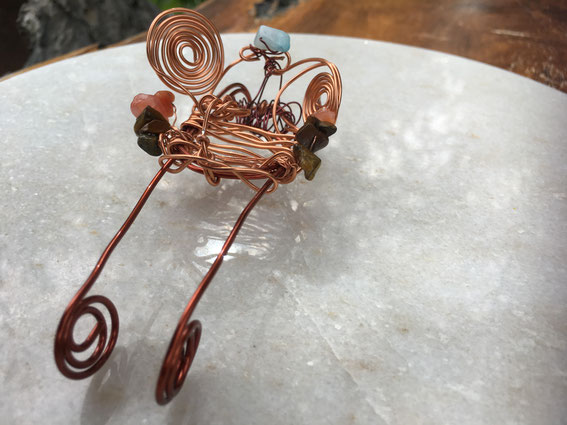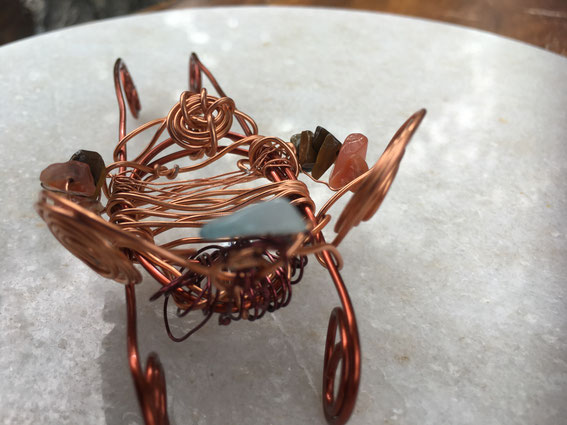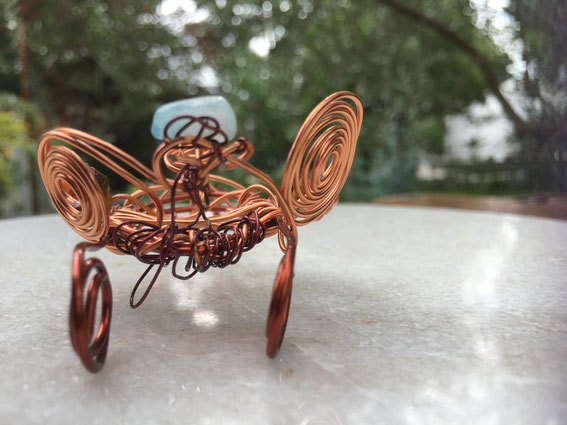 ILAH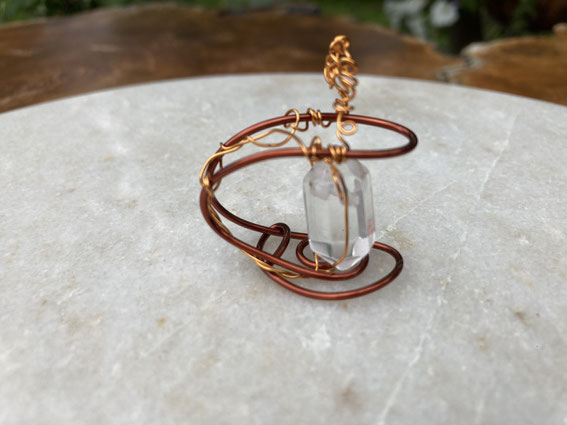 Channeling, inspiration, adoration, connection to the divine, energy charger, attunement.
SOLD
ORIO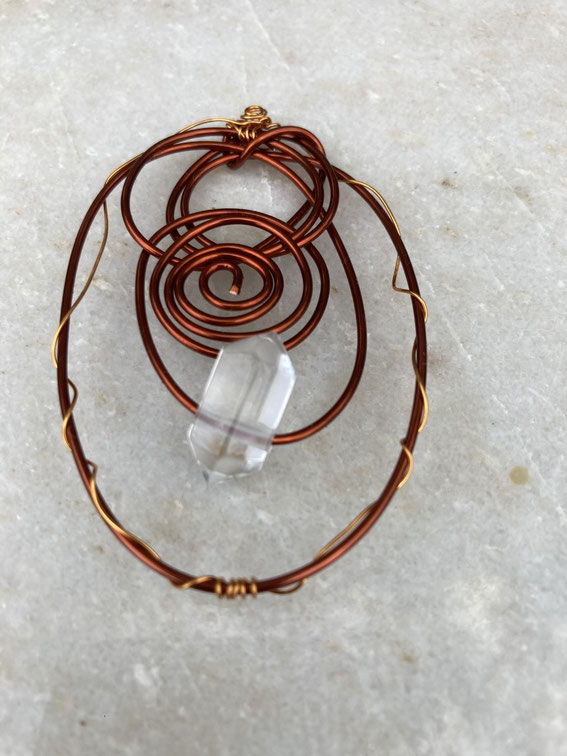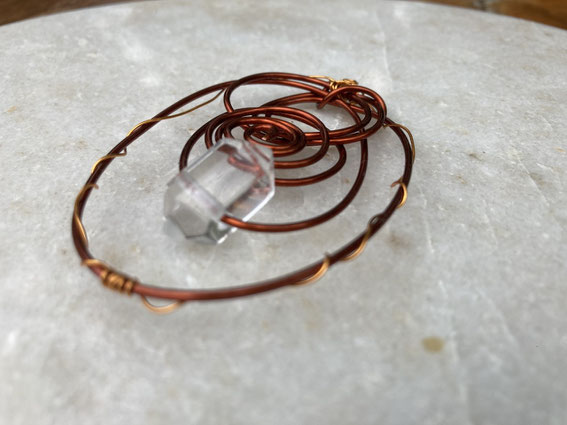 Meditation, healing, balance, clairvoyance, chakra healing tool.
SOLD
OTTO
Energy generator, sender of energy healing, healing attunement, spirituality, strength, healing and meditation tool.
£100
MIROL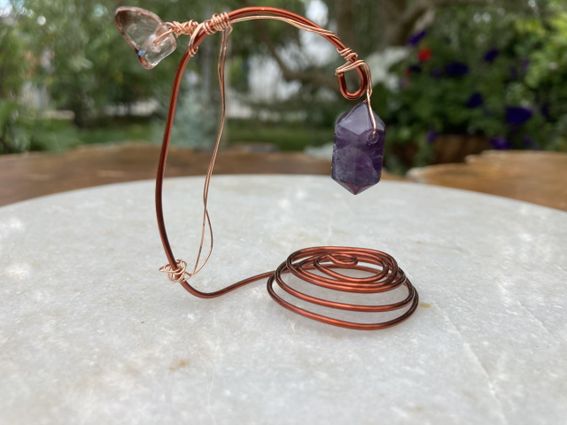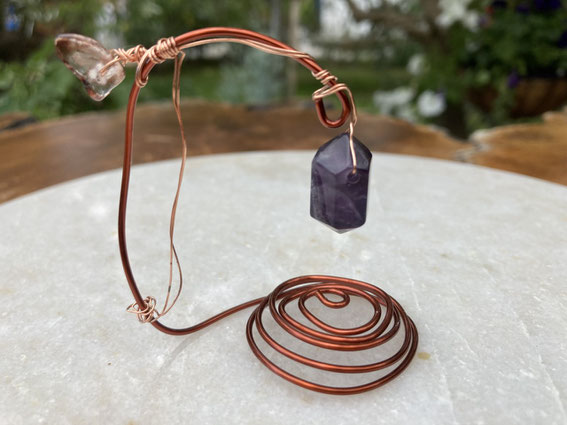 Cleanser of entities, energy purifier, tranquillity, meditation, channeling, colour therapy, activity, writing, block remover.
SOLD
STARDUST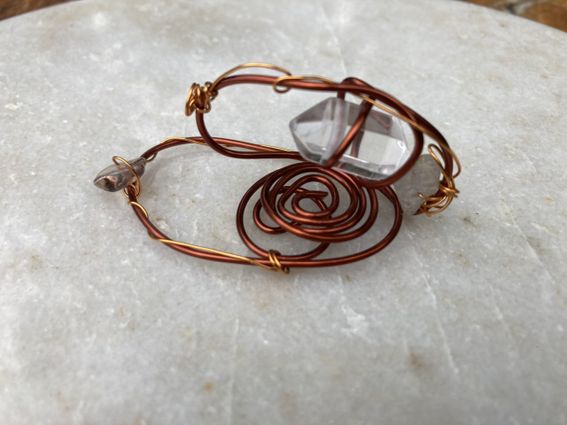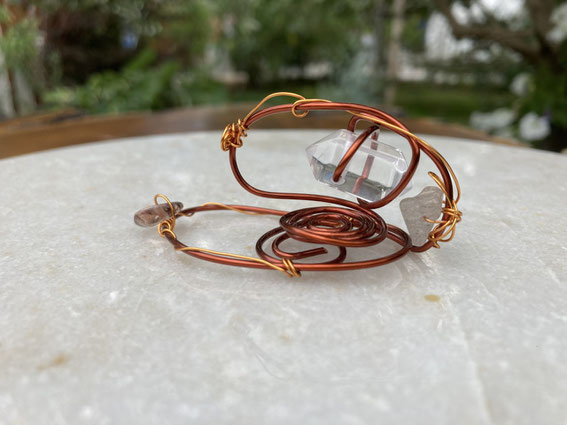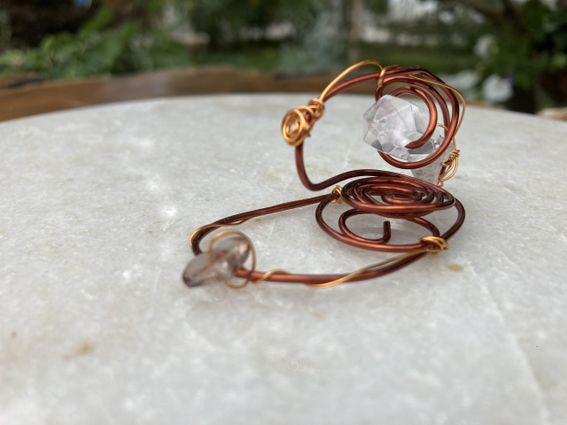 Protection, inspiration, concentration, travel, energy sender, healer, power, reaching your goal.
SOLD
OLISSYA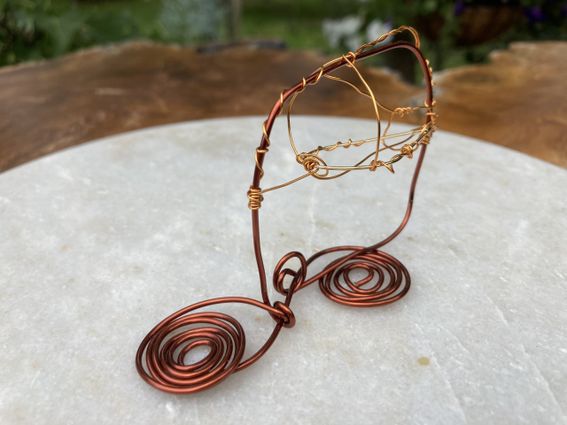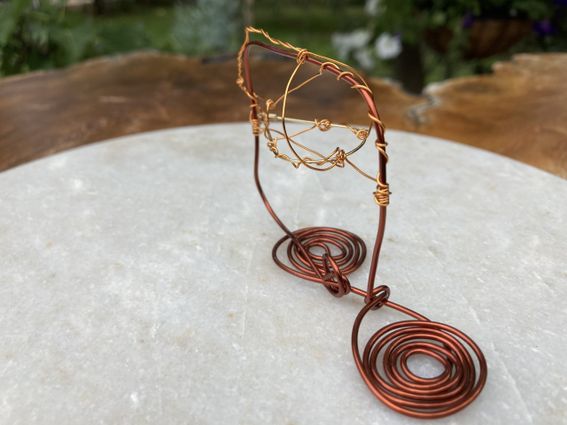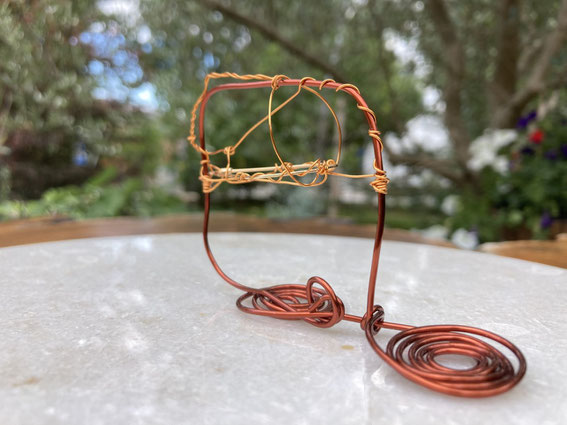 Courage, travel, centering of energy, learning, knowledge, history, numerology.
Measuraments: 9 cm wide, 6 cm hight

£125
SOLARIO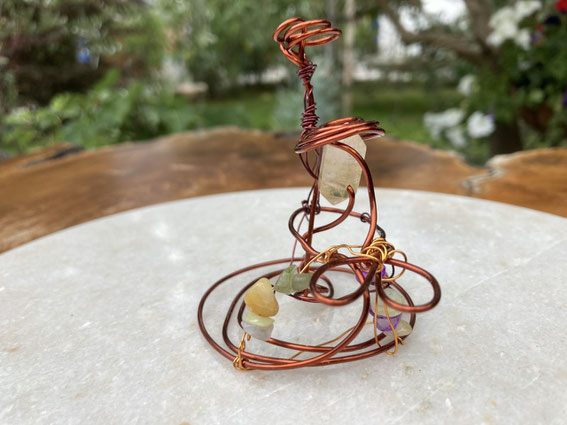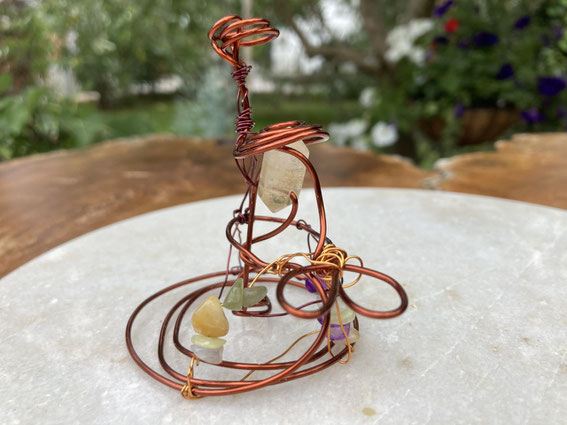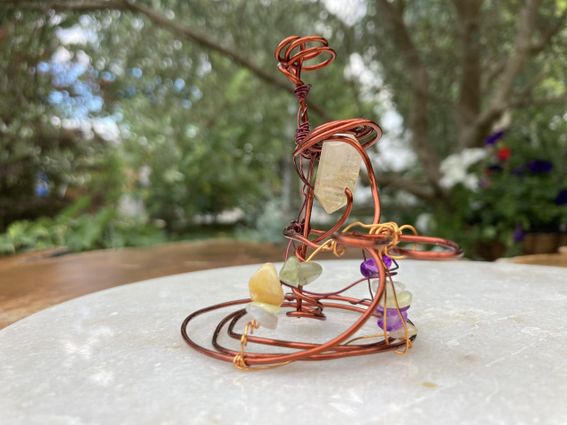 CAMEL RA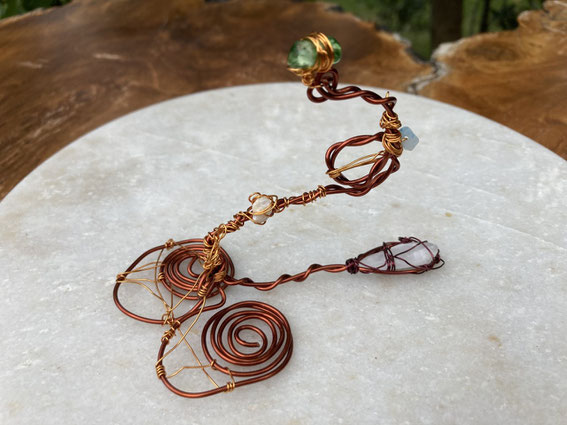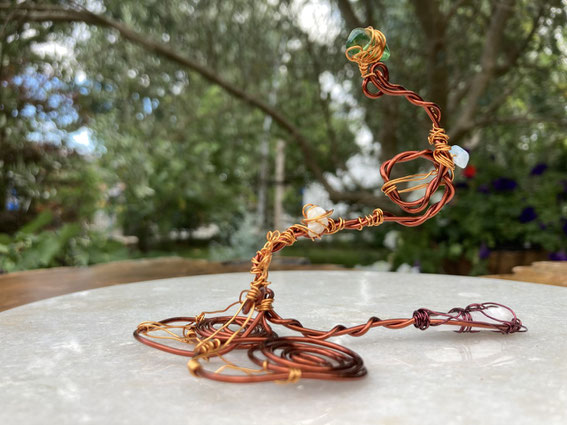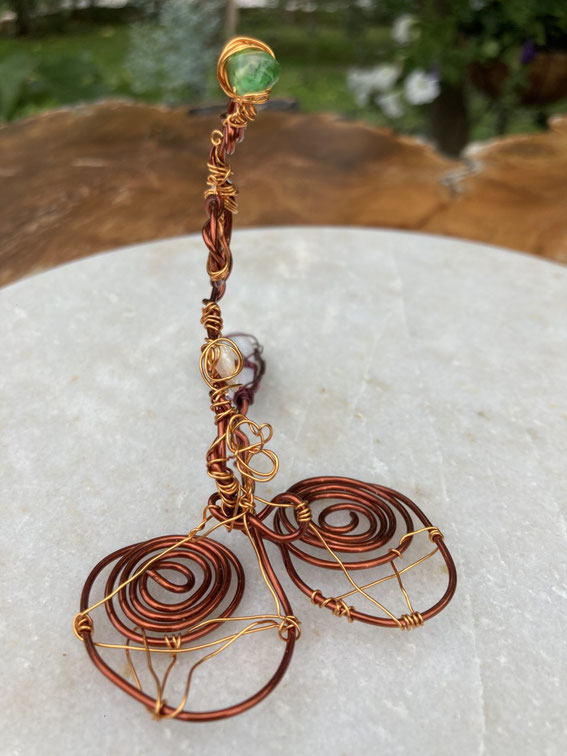 Adventure, travel, creativity, playfulness, activity, environmental work, studies, concentration, self-realisation. 
Crystals: adventurine, milky quartz, mother of pearl, beryl.
Measurements: 10.5 cm wide, 8.5 cm hight
£145
GONGO LAH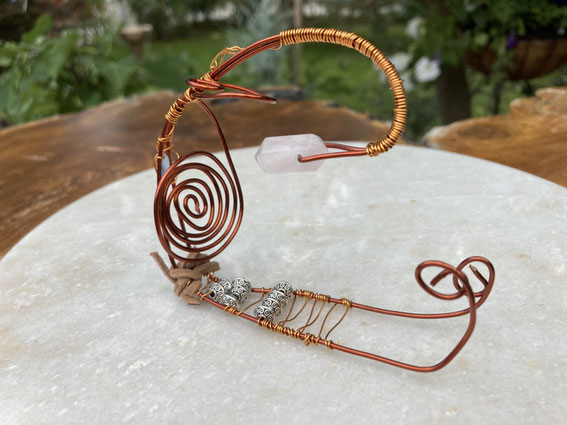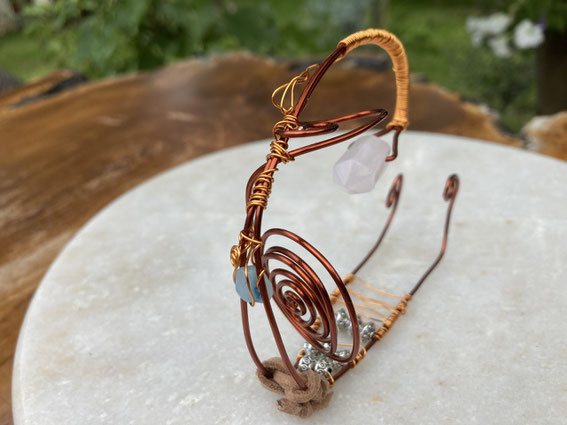 SEFIRO